Stainless Steel
Extractor
Shipping costs are not included in the price of the extractors when you checkout. There are many options on shipping including direct delivery via our truck depending on your location. We will email you with the options and costs once we receive your order. Thank You!
Stainless Steel Extractor
(12 frame power)
PRICE: $1495.00
No more hand reversing
of frames --uncap. load, extract. and unload. Reel capacity 6.9 118" deep frames. 12.6 1/4" or shallow frames. Frame guides provide positive frame placement.
Ball hearings top and bottom. Powered by specifically designed direct drive motor with manually controlled electronic speed control. 120 v. operation. All welded 24" dia. 27 1/2" tall stainless steel tank with coned bottom and 1 1/2" welded fitting. 1 1/2" plastic honey gate w/barbed adapter included .
Stand sold separately.
Square Pail Gate
PRICE: $22.95
Fits Hedwin pails or our new 5 gallon stackable square pail.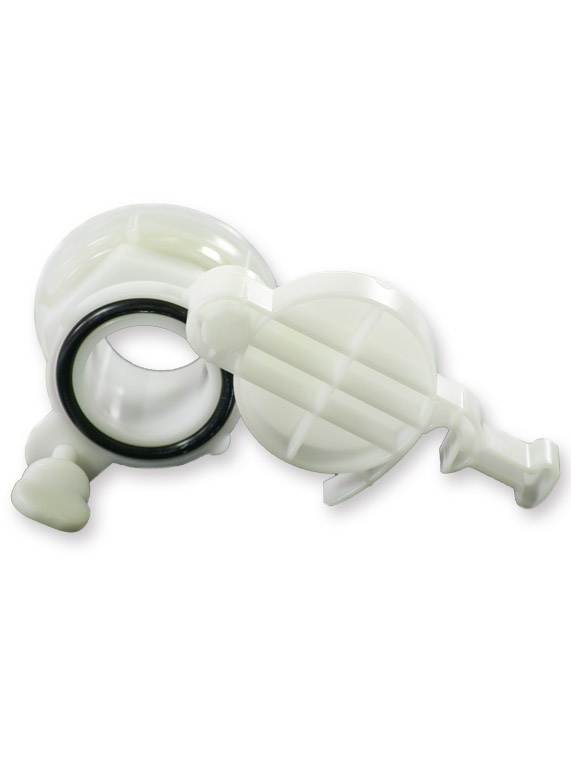 Make almost any container a bottler by drilling out an 1 1/2" hole and inserting this gate. Comes with a adapter to attach hose.
Call for any questions
800-233-4273 or 570-537-2381