Comb honey is nature's perfect unprocessed, unheated and unadulterated sweet. The fine delicate flavor is unmatched. The wax is tender and very edible. Eating comb honey is like going back into the past; because to our ancestors, this was the only form of honey. Try some comb honey on warm toast or on a biscuit and enjoy honey the way it was meant to be!
Comb honey is a Kosher product.
8 oz. Round Comb - Sold Out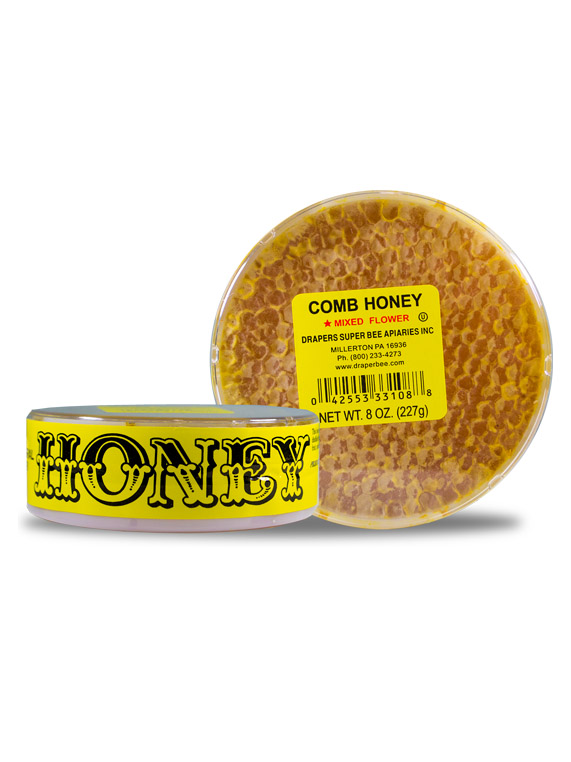 12 oz
Cut Comb -

Sold Out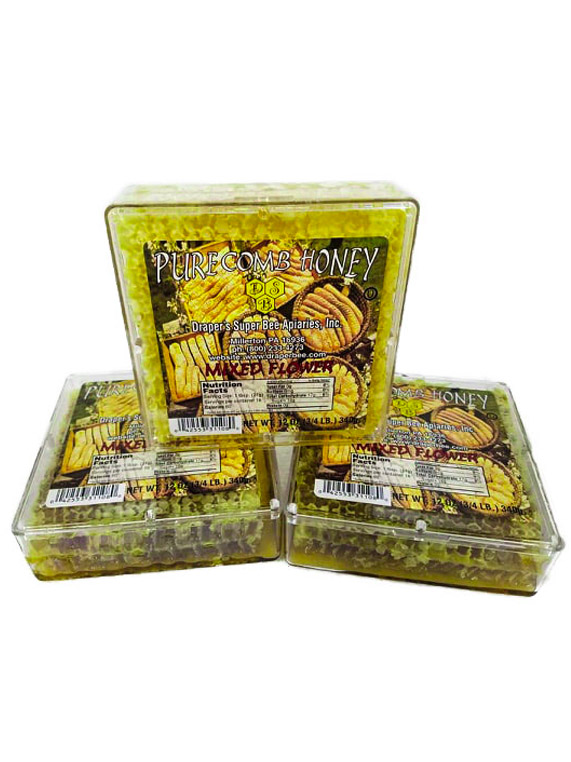 8 oz. Round Comb -

Sold Out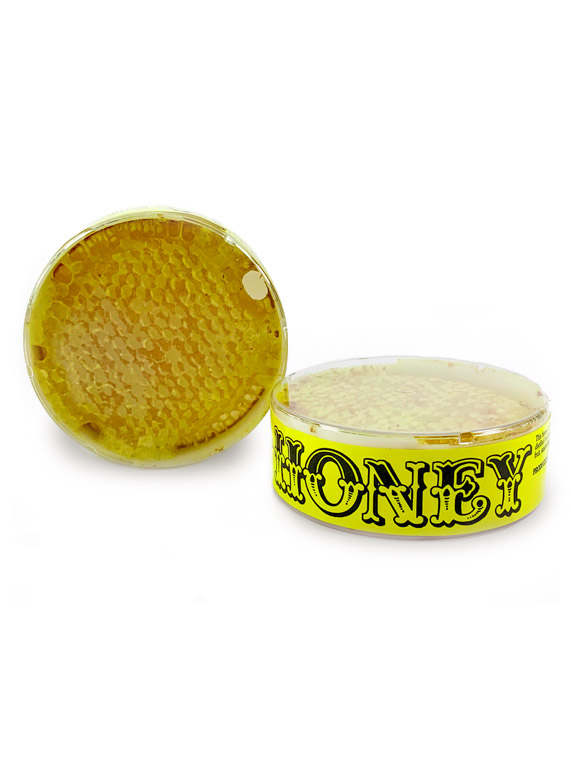 * These items are seasonal, we may not have them in stock at all times. When they are available you will be able to select them in the drop down on the right. Thank You!