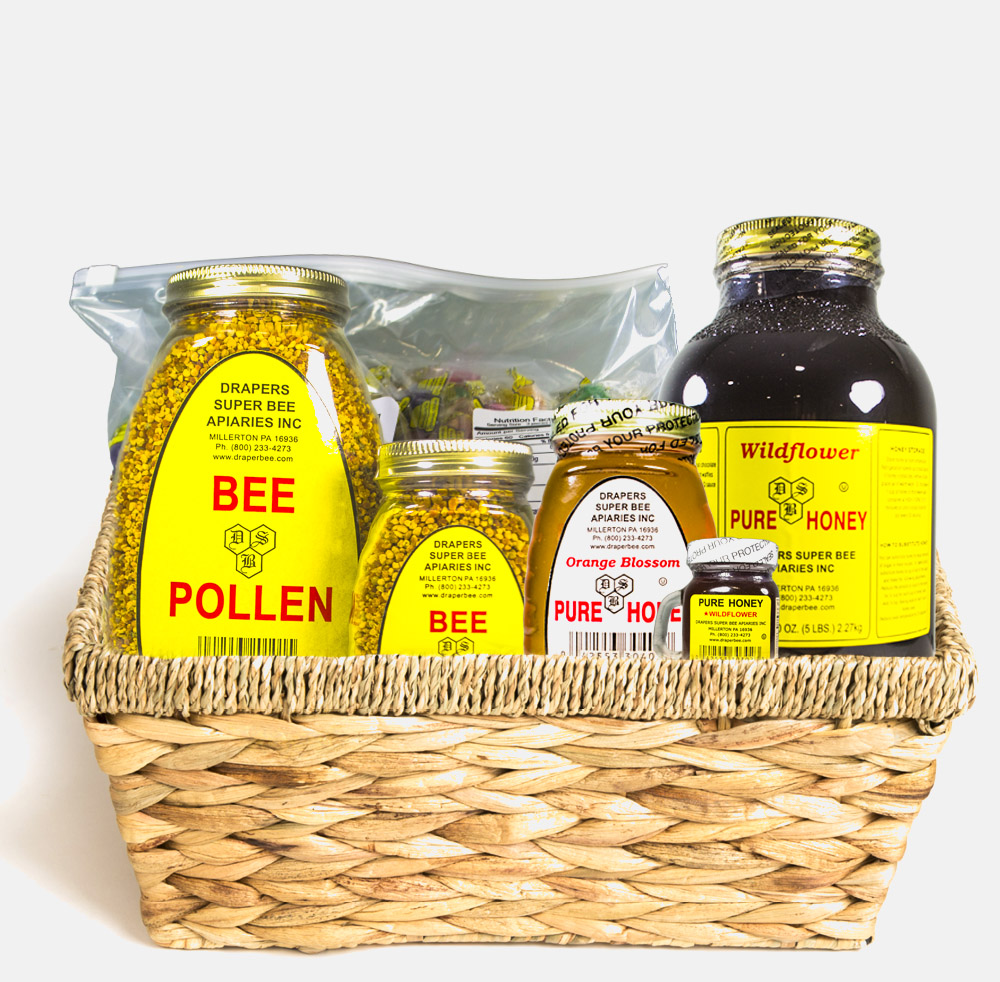 Please select the items you would like in your gift basket below. Once we receive your order we will pack those items into an attractive basket and ship it to you or to anyone you like. To ship to someone other than yourself select the "Order by Credit Card Online (separate billing and shipping addresses)" button when you checkout.
If you would like more than 1 of any item you can increase that item in your shopping cart. (Depending on the size of basket ordered there may be some additional shipping charges due to an oversize package rule with U.P.S.)
You can combine 8 oz. jars with 12 oz. bears.