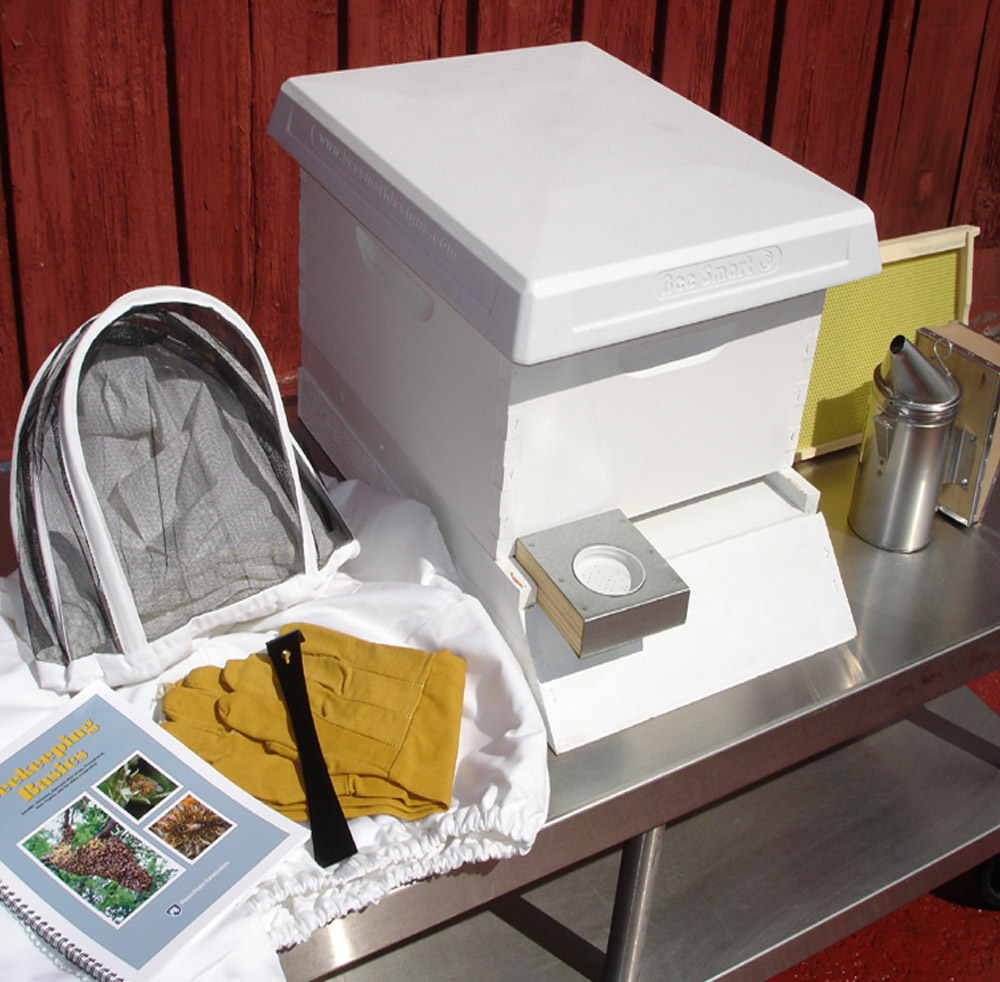 We are now offering a complete beginners kit without the bees.
The kit includes everything needed to get started in beekeeping - except the bees.
You can order a 3 lb. package of bees to fill your new hive.
ITEM # BEE-13 - Your Cost - $ 320.00 + shipping and handling
What is Inside
the Package?
Some items need assembly and painting
10 - sheets 8 1/2 Foundation
1 - Beekeeping Beginners Book
1 - Pair of Canvas Gloves
1 - Stainless Steel Smoker
Call for any questions
800-233-4273 or 570-537-2381