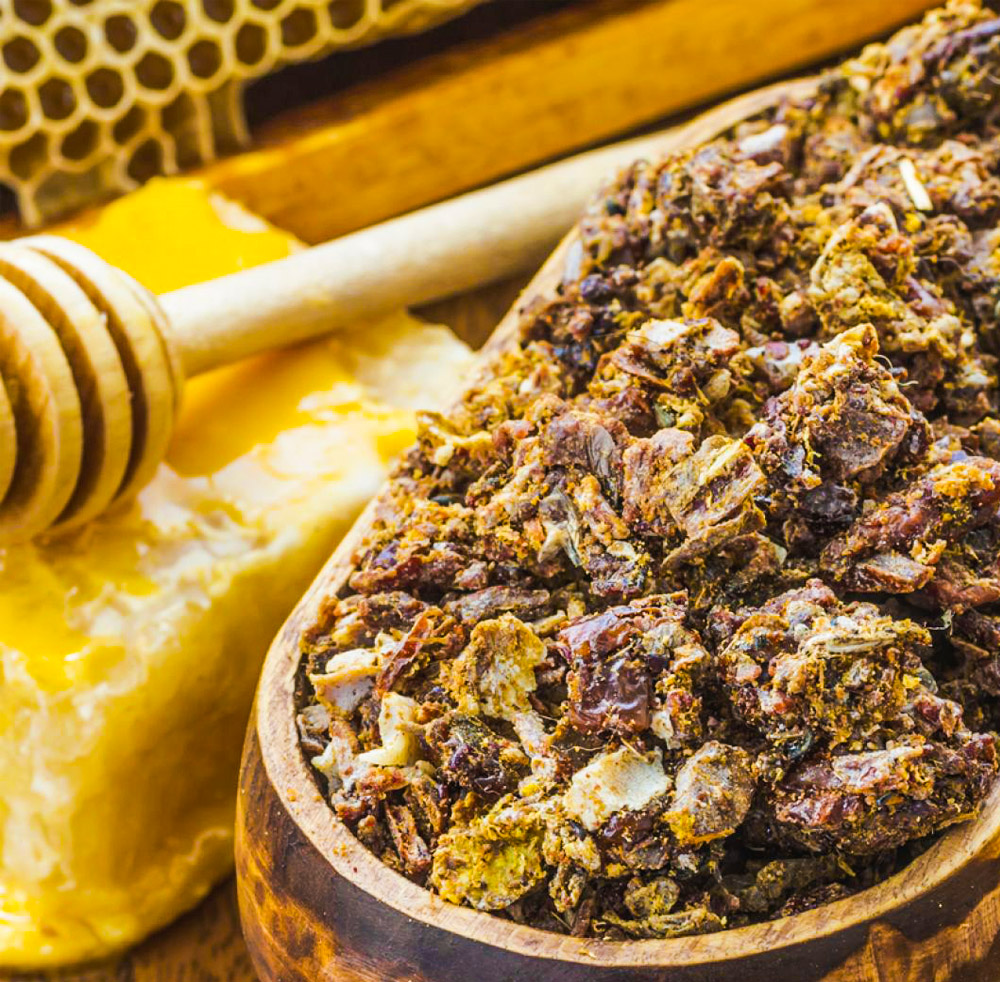 Propolis is a waxy, resinous sap which bees collect from the buds of trees and plants to use as a sterile sealant for their hives. The substance contains an amazing range of more than 150 compounds, including vitamins, minerals, amino acids, and flavonoids.
Propolis Tincture* 65% 1 oz. jar with dropper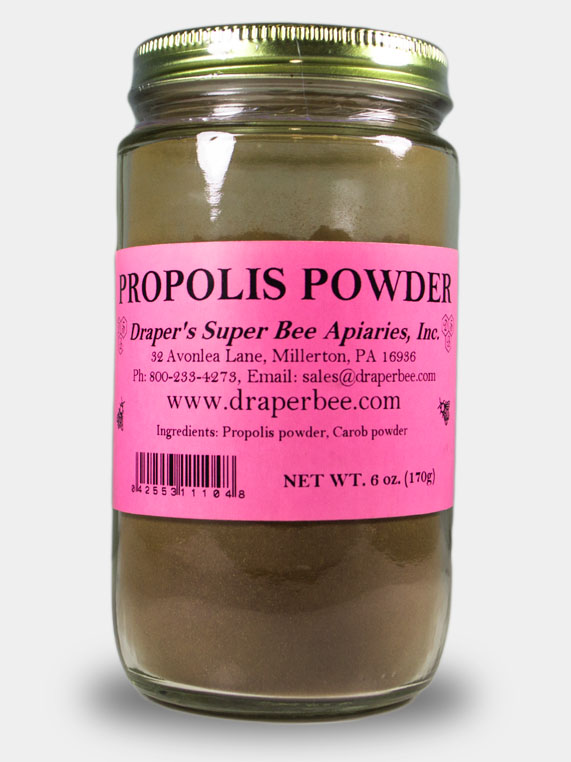 *A solution of lab-tested propolis and food-grade alcohol. Propolis tincture can be used as a liquid band-aid on wounds or taken internally as a dietary supplement.