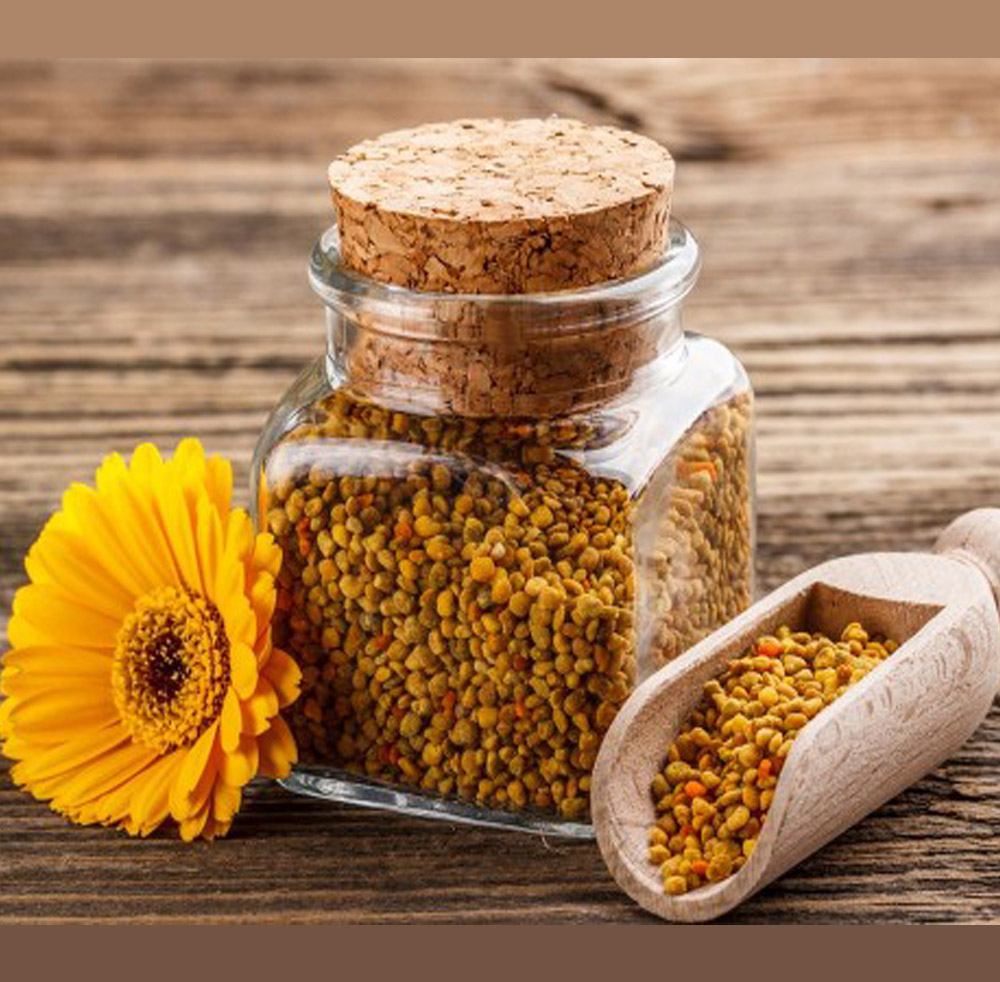 Vitamins and minerals are not all that bee pollen offers. It is also rich in proteins, free amino acids, hormones and trace elements.
All over the world honeybee pollen is recognized not only as an ideal food source, but as a food source with wide-acting medicinal properties, including:

1. Restore lost sexual desire and energy.
2. Alleviate menstrual cramps.
3. Speed the healing of wounds.
4. Alleviate depression and fatigue.
5. Normalize digestive problems.
6. Alleviate migraine headaches.
7. Relieve various prostate problems.
8. Improve fertility in females and males.
9. Reduce cholesterol.
10. Greatly improve energy levels.
4 OZ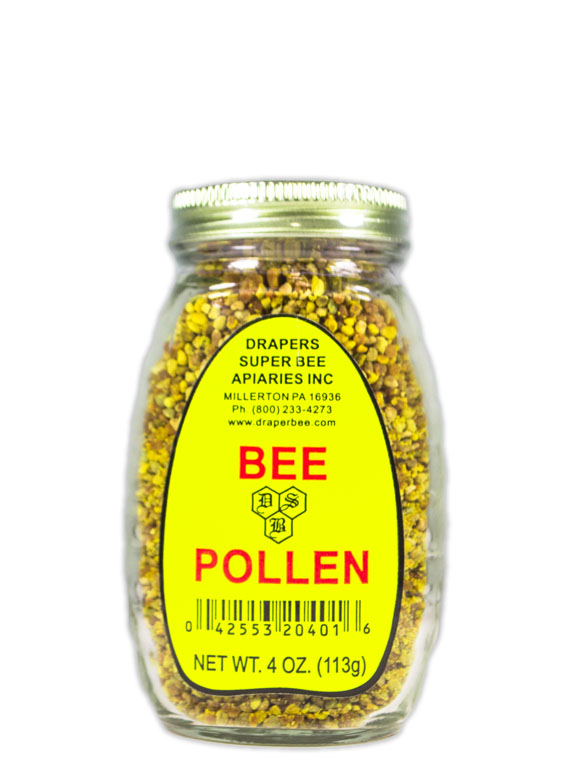 16 OZ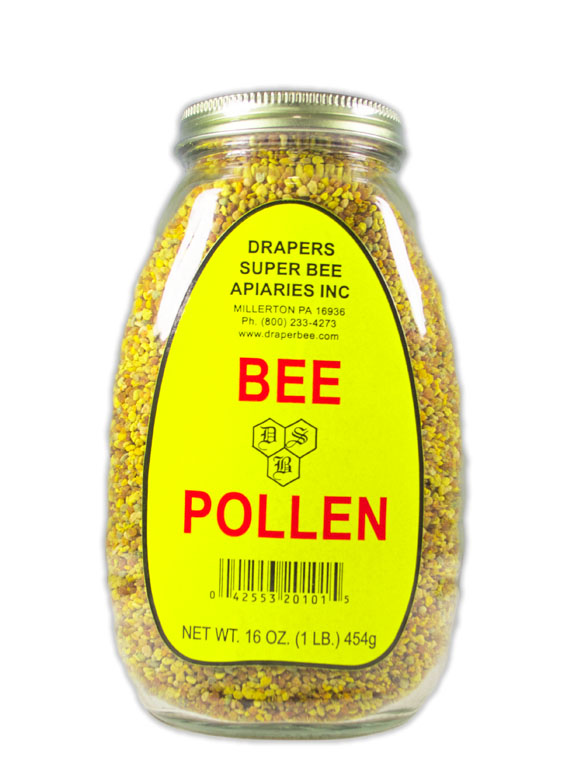 5 LBS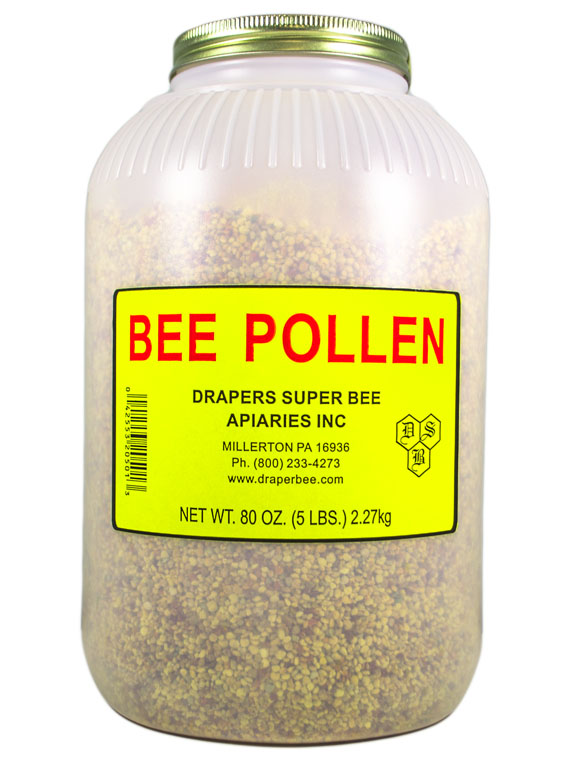 4 oz. Bee Pollen Whole Grain
1 lb.

Bee Pollen Whole Grain
5 lbs. Bee Pollen Whole Grain
5 gallons Bee Pollen Whole Grain
Bee Pollen Whole Grain Capsules
Bee Pollen Whole Grain Capsules
Call for any questions
800-233-4273 or 570-537-2381